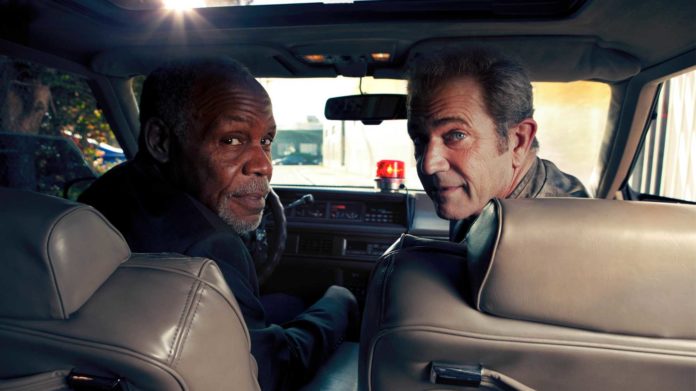 UPDATE: Mel Gibson confirmed once again that he will indeed direct Lethal Weapon 5.
While speaking to Entertainment Tonight, Gibson was asked if he'd be stepping in as the film's new director, he said, "Yeah, I am directing that. I'm really looking forward to it. I wish I wasn't directing it. I wish Richard Donner was still here to do it but left us untimely, and he actually asked me, he said 'Hey kid, if I don't make it, you'll take the reins, huh?' I told him to shut up. I think it's an honor for me to be able to carry the flag for him."
"I called Danny [Glover] up, of course, and said 'Hey, dude, is it okay with you if I direct this?' He said yeah, let's go. I know Danny's going to pull it off real well, too. He's kind of like the show pony in this one," Gibson added.
SOURCE: ET
UPDATE: With the passing of director Richard Donner back in July, the status of Lethal Weapon 5 was put on hold. Now comes words that Mel Gibson himself will step in to direct the fifth installment.
"He (Richard Donner) was developing the screenplay and he got pretty far along with it. And he said to me one day, 'Listen kid, if I kick the bucket you will do it.' And I said: 'Shut up.' But he did indeed pass away. But he did ask me to do it and at the time I didn't say anything. He said it to his wife and to the studio and the producer. So I will be directing the fifth one," said Gibson according to The Sun.
Donner's wife, Lauren Schuler Donner, will produce the film, alongside Rideback's Dan Lin. Jonathan Eirich of Rideback and Derek Hoffman of The Donners' Company will executive produce.
SOURCE: Variety
UPDATE: While out promoting his upcoming dark action comedy Fatman, Mel Gibson confirmed that director Richard Donner was working on the project and that it is still happening. Check out Gibson's statement on the fifth film at the 3:53 mark in the video below:
UPDATE: Danny Glover recently revealed to Variety the status of a possible Lethal Weapon 5:
"I don't want to give away the plot on the script that I read, but I found the plot had very strong relevance to some of the things that are happening today. I can say that. But that was in January. History changes so fast. But yes, there's been talk about it. I can only tell you, if it does happen, there is something extraordinary in it. If Lethal Weapon gives us some sort of contribution to understanding a little bit more. It would be interesting to do. It would be interesting to see how we take this within the political framework we are in; the economic framework that we are in. And especially that framework as opposed to the communities that have been affected by the kind of police violence, the kind of police standards, and the power that they exert as well. And what would be interesting from that vantage point is what that attempt could be like at this particular moment."
SOURCE: Variety
With the current success of Bad Boys For Life at the box office, it is to no surprise that another buddy cop action franchise is returning for one last ride.
According to producer Dan Lin, original director Richard Donner and franchise stars Mel Gibson and Danny Glover are all expected to return.
Lin stated: "We're trying to make the last Lethal Weapon movie. And Dick Donner's coming back. The original cast is coming back. And it's just amazing. The story itself is very personal to him. Mel and Danny are ready to go, so it's about the script."
I guess they're not "too old for this sh*t."
Stay tuned.
SOURCE: Joblo