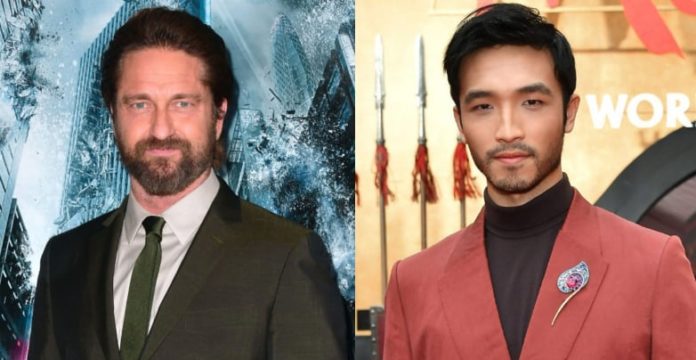 UPDATE: Mulan star Yoson An is set to join Gerard Butler in The Plane. An will be playing Dele, the first officer on the ill-fated flight. Other cast members includes Mike Colter (Marvel's Luke Cage), Daniella Pineda (Jurassic World: Fallen Kingdom), and Kelly Gale.
Directed by Jean-François Richet (Blood Father, Attack on Precinct 13), The Plane starts filming later this month in Puerto Rico.
SOURCE: THR
Angel Has Fallen star Gerard Butler is set to headline the upcoming action thriller The Plane. The film will be produced by Di Bonaventura Pictures' Lorenzo di Bonaventura and Mark Vahradian, MadRiver Pictures' Marc Butan, and Butler and Alan Siegel under their G-BASE banner.
Based on a story by Charles Cumming and Christian Gudegast, with a script by Charles Cumming, JP Davis and a recently revised draft by James Coyne, The Plane follows commercial airline pilot Ray Torrance (Butler) who heroically lands his storm-damaged aircraft on a remote jungle island in the Philippines, only to find himself stranded in a lawless war zone and the newfound target of ruthless pirates gunning to take the plane and its passengers hostage. As the world searches for the missing aircraft amidst a growing media frenzy, Ray must keep his passengers alive long enough to be found or to find a way out.
Solstice Studios has acquired worldwide rights to The Plane.