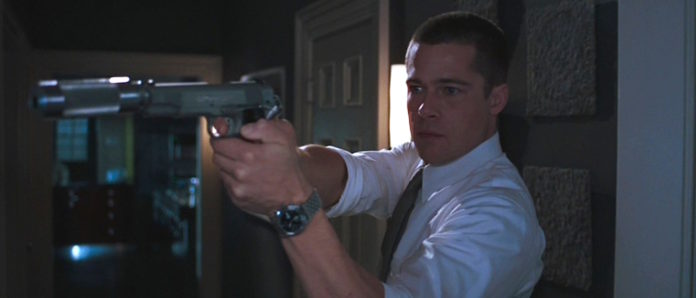 UPDATE: The all-star studded Bullet Train is set to hit theaters on April 8, 2022.
SOURCE: Collider
UPDATE: The cast of Bullet Train is getting even bigger with the latest addition being Hollywood sweetheart Sandra Bullock (Speed, Bird Box). This marks Bullock's first ever collaboration with fellow Hollywood superstar Brad Pitt.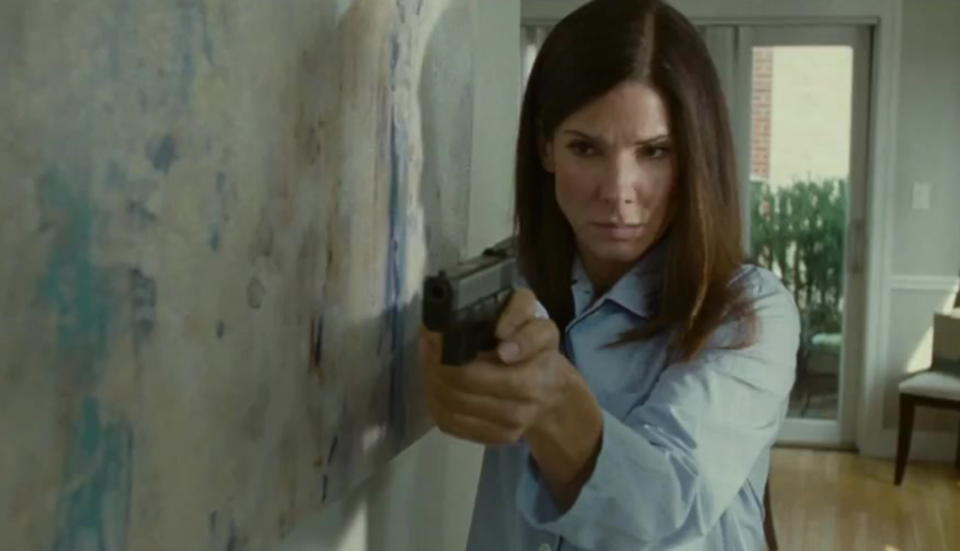 SOURCE: Deadline
UPDATE: Veteran actor Hiroyuki Sanada (Rush Hour 3, Avengers: Endgame) is set to join the ever growing cast of Bullet Train.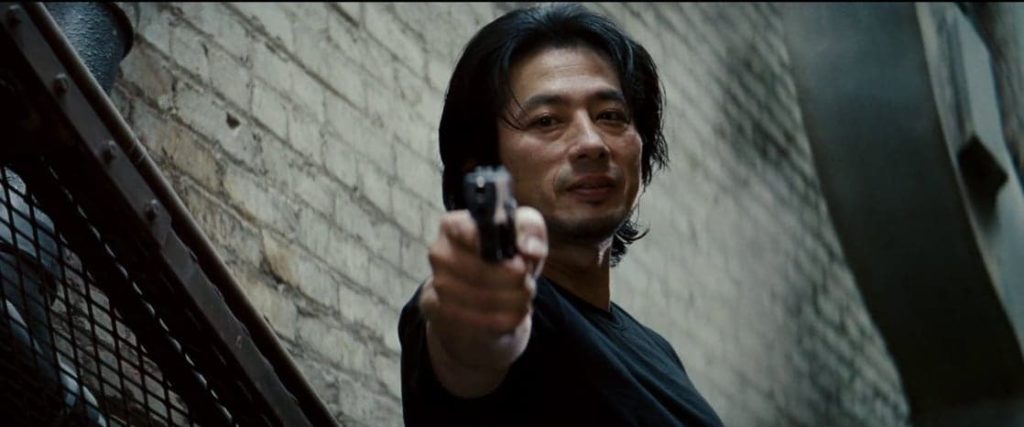 Before he boards this project, Sanada can be seen in next year's Mortal Kombat reboot as fan-favorite Scorpion.
SOURCE: Deadline
UPDATE: Oscar winner and pop sensation Lady Gaga (A Star is Born) has joined the cast of Bullet Train.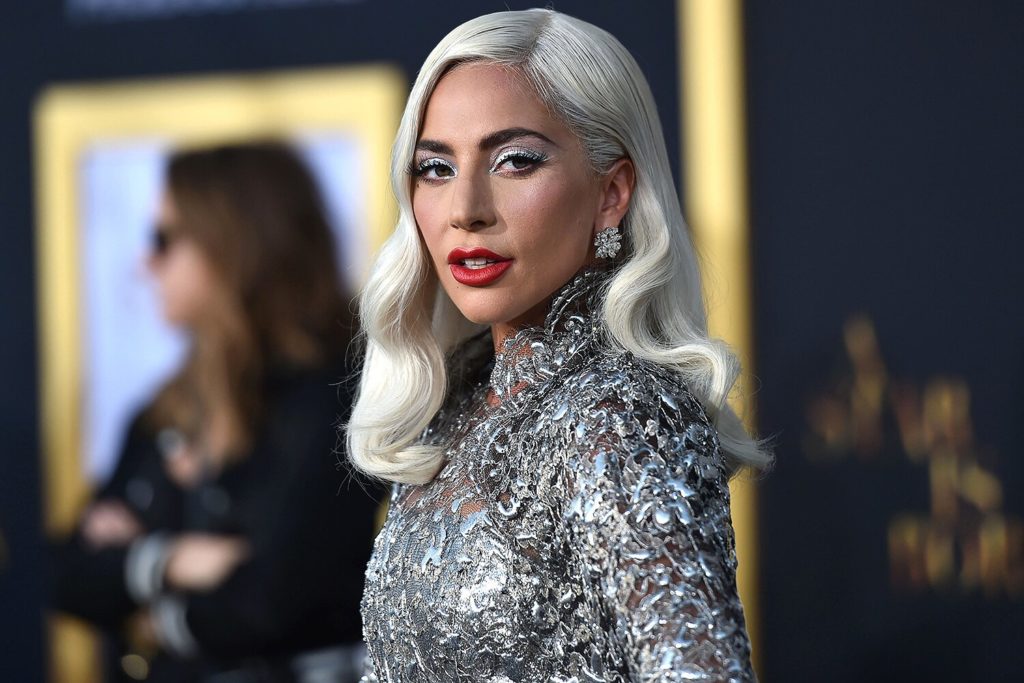 SOURCE: Collider
UPDATE: Director David Leitch is putting together quite an ensemble cast for his upcoming action thriller Bullet Train. Aaron Taylor Johnson (Avengers: Age of Ultron), Zazie Beetz (Deadpool 2, Joker), Joey King (The Kissing Booth 3), Masi Oka (The Meg), Michael Shannon (Man of Steel) and Brian Tyree Henry (Hotel Artemis) will be joining the previously announced Andrew Koji and leading man Brad Pitt to round out the cast.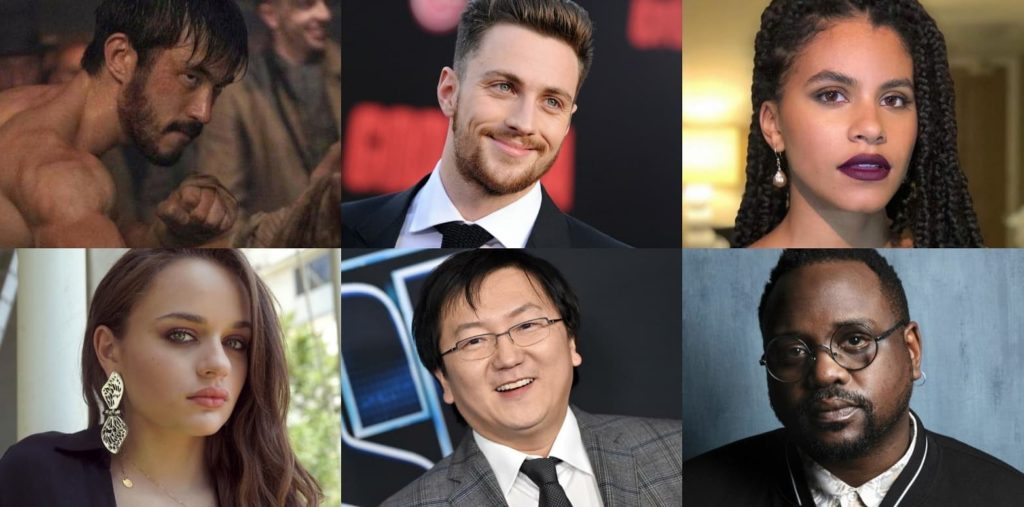 SOURCE: Deadline
UPDATE: Best known for his role in Cinemax's martial arts series Warrior, Andrew Koji is set to join Brad Pitt and Joey King (The Kissing Booth) in Bullet Train.
Koji will play one of the "five assassins who find themselves on a fast-moving bullet train from Tokyo to Morioka with only a few stops in between. Strangely, they discover their missions are not unrelated to each other."
SOURCE: Deadline
UPDATE: David Leitch has found his leading man in Oscar winner Brad Pitt (Once Upon A Time In Hollywood) for the upcoming action thriller Bullet Train!
The film is based on a Japanese novel called Maria Beetle by Japanese author Kotaro Isaka. The screenplay will be written by Zak Olkewicz and supervised by Leitch.
SOURCE: Collider
David Leitch, the man behind such action blockbusters as John Wick, Deadpool 2, Atomic Blonde and Hobbs & Shaw, has signed on to direct his next action thriller titled Bullet Train.
Leitch will also produce with his 87North production partner Kelly McCormick, Kat Samick and Antoine Fuqua (The Replacement Killers), who was originally attached to direct the project.
The film follows "a group of hitmen and assassins with conflicting motives on a train in Tokyo. The project has been tonally described as Speed, the Keanu Reeves action film set on a bus, meets Non-Stop, the 2014 Liam Neeson thriller set on a plane."
Production is targeted to start rolling this fall.
SOURCE: THR