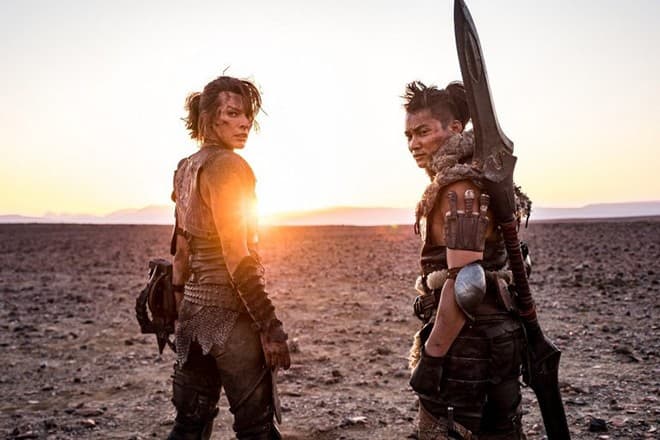 UPDATE: The release date for Monster Hunter has officially been pushed back from September 4, 2020 to April 23, 2021.
SOURCE: The Wrap
UPDATE: The Official Posters are here!
Monster Hunter is set for release on September 4, 2020.
UPDATE: Check out the first official image (above) featuring Milla Jovovich and Tony Jaa along with the synopsis below!
"Behind our world, there is another: a world of dangerous and powerful monsters that rule their domain with deadly ferocity. When Lt. Artemis (Milla Jovovich) and her loyal soldiers are transported from our world to the new world, the unflappable lieutenant receives the shock of her life. In her desperate battle for survival against enormous enemies with incredible powers and unstoppable, revolting attacks, Artemis will team up with a mysterious man who has found a way to fight back."
SOURCE: IGN
UPDATE: According to Hollywood Reporter Tony Jaa is confirmed to join the cast of Monster Hunter!
Resident Evil franchise duo director Paul W.S. Anderson (Mortal Kombat) and star Milla Jovovich is teaming up once again on another live-action adaptation of a popular video game in Monster Hunter.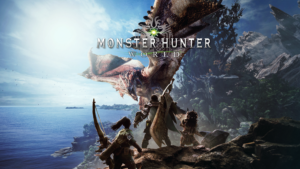 The plot of the $60 million budget film has not been revealed but the premise of the original game follows "an ordinary man in a dead end job discovers that he is actually the descendant of an ancient hero. He must travel to a mystical world to train to become a Monster Hunter, before the mythical creatures from that world destroy ours".
Jovovich will portray 'Artemis' and is joined by veteran genre actor Ron Perlman (Hellboy) as 'Admiral', leader of the Hunters' crew, rapper-turned-actor T.I. Harris (Ant-Man & The Wasp) as a sniper named 'Link', and martial arts star Tony Jaa (Paradox) as 'The Hunter', who announced his involvement with the project via Twitter.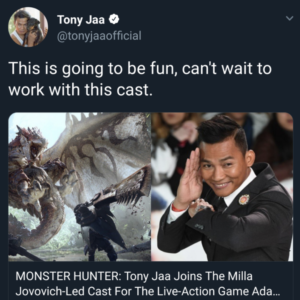 Production on 'Monster Hunter' starts rolling next month in South Africa.
SOURCE: Hollywood Reporter, Film Combat Syndicate