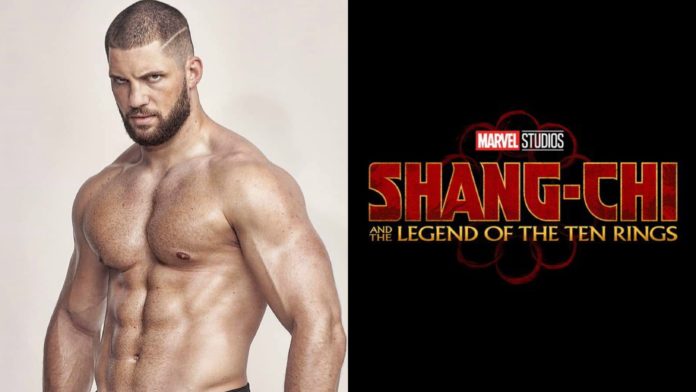 UPDATE: According to a source over at Darkhorizons, Creed 2 star Florian Munteanu has landed a role in Shang Chi And The Legend Of The Ten Rings.
With Tony Leung's Mandarin as the main villain of the movie, other secondary villains from the comics like Tiger-Claw, Moving Shadow, Razor-Fist, and Ghost Maker could also appear in a part that revolves around an underground fight tournament. Munteanu is rumored to have landed a role as one of these character. Stay tuned.
UPDATE: Rumors are swirling that martial arts legend Michelle Yeoh (Master Z: Ip Man Legacy) may be joining the cast of Shang Chi And The Legend Of The Ten Rings.
Yeoh is no stranger to the Marvel Studios universe as she had a small role as Starhawk in Guardians of the Galaxy Vol. 2.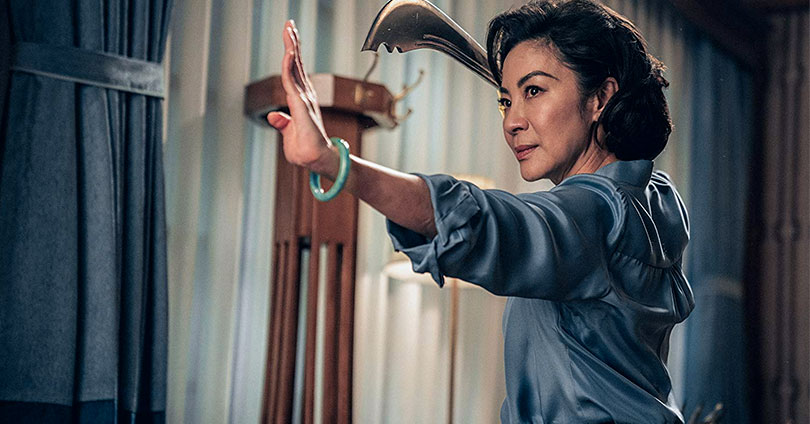 Stay tuned for confirmation.
SOURCE: Comicbookmovie.com
UPDATE: Best known for starring alongside the legendary Jackie Chan in 1999's Gorgeous, former Jackie Chan Stunt Team member and martial artist Brad Allan has come on-board Marvel Studios' Shang Chi And The Legend Of The Ten Rings as the stunt coordinator.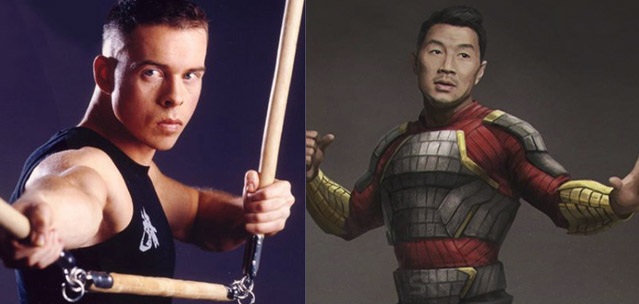 In addition to his stunt work on Jackie Chan classics Mr. Nice Guy and Who Am I?, Allan is no stranger to superhero flicks as he is the man behind the action of such Hollywood blockbusters as Kick-Ass and the Kingsman franchise.
Check out Allan's demo reel below for a taste of what's to come for Shang-Chi!
UPDATE: Production on Shang Chi And The Legend Of The Ten Rings is set to start rolling this August in Sydney, Australia.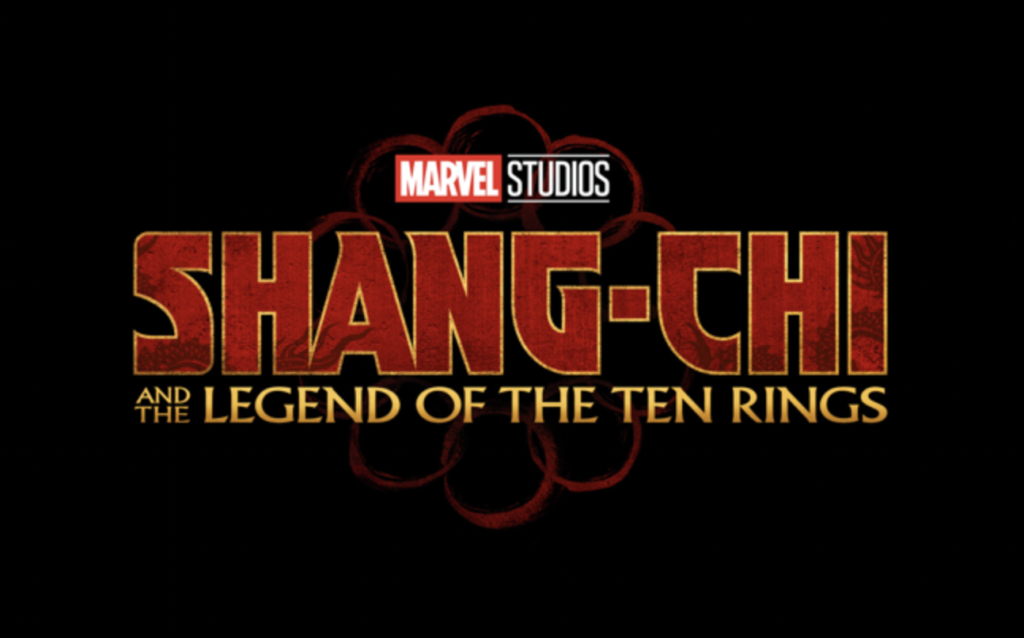 SOURCE: Collider
UPDATE: Marvel Studios honcho Kevin Feige has announced at San Diego Comic-Con that Simu Liu (TV's Taken) has been cast as the title character Shang-Chi. But the bigger more exciting news is that Hong Kong superstar Tony Leung (The Grandmaster, Hard Boiled) is set to play the villain, the real 'Mandarin'!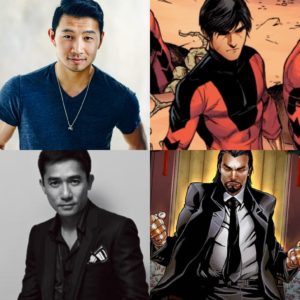 Comedian Awkwafina (Ocean's 8, Crazy Rich Asians) is also part of the cast in an undisclosed role.
As seen in the logo above, the official title of the film is Shang-Chi And The Legend Of The Ten Rings with director Destin Daniel Cretton (The Glass Castle) at the helm.
A release date is set for February 12, 2021.
UPDATE: Rumors are swirling that Aquaman and Power Rangers star Ludi Lin is in the runnings for the lead role in Shang-Chi.
In addition, as previously reported, martial arts superstar Donnie Yen is still on Marvel Studios' wish list to portray a "wise, old statesman".
Stay tuned.
SOURCE: That Hashtag Show
UPDATE: Marvel Studios head honcho Kevin Feige has officially confirmed that Shang-Chi will indeed be part of Phase 4 of the MCU.
When asked by SlashFilm regarding Shang-Chi and Phase 4, Feige stated:
"This is not an Endgame question, this is a question about the future. I'm not supposed to answer questions about the future but in this case, I will because the answer is yes." Feige also added "I think every movie that we do is a risk. We only want to do movies that people seem to think are risks. Doing the story of an Asian-American hero of Chinese heritage is something that is very intriguing to us. It will be really different and special."
UPDATE: According to Geek Vibe Nation, rumors are that Disney is targeting none other than martial arts superstar Donnie Yen to play the villain in Shang-Chi.
Rumor: Donnie Yen is being eyed as the main villain for Marvel's 'Shang-Chi' (via @reddit) #Marvel pic.twitter.com/OmM09xYPzQ

— Geek Vibes Nation 🔜 #C2E2 (@GeekVibesNation) March 19, 2019
Shang-Chi's arch nemesis is his very own father Zheng Zhu aka Fu Manchu, a sinister mastermind and a martial arts master who trained his son.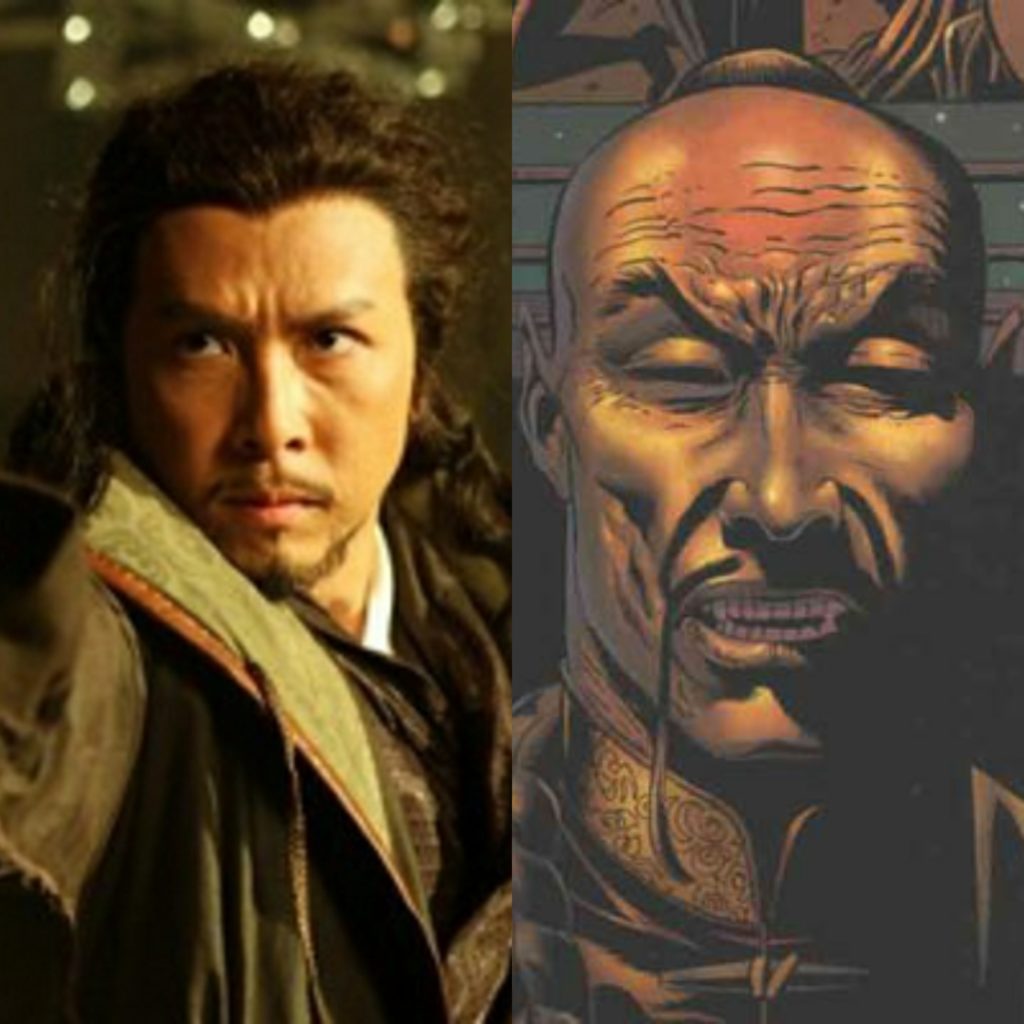 As with all rumors, please take this with a grain of salt until further confirmation. With Yen having worked with Disney on two high profiled projects already (2016's Rogue One: A Star Wars Story and next year's Mulan), it would not surprise me if this rumor is true.
UPDATE: A director has been found for Shang-Chi in Destin Daniel Cretton. Cretton is best known for his 2013 indie flick Short Term 12 and 2017's The Glass Castle, both of which stars Captain Marvel's Brie Larson.
Stay tuned as casting gets underway.
SOURCE: The Hollywood Reporter
Marvel Studios is officially moving forward with its first Asian superhero SHANG-CHI! The film is currently on the fast-track with a search for a director, preferably an Asian director.
The producers are hoping to capture the same magic for Asian audiences similar to what 'Black Panther' has done for the African-American culture. Chinese-American writer Dave Callaham (Wonder Woman 1984, Jean-Claude Van Johnson) has been hired to pen the script.
'Shang-Chi' aka "Master Of Kung Fu" made his debut in Special Marvel Edition #15 in December 1973 created by writer Steve Englehart and artist Jim Starlin. The character is "the son of China-based globalist who raised and educated his progeny in his reclusive China compound, closed off to the outside world. The son trained in the martial arts and developed unsurpassed skills. He is eventually introduced to the outside world to do his father's bidding, and then has to come to grips with the fact his revered father might not be the humanitarian he has claimed to be and is closer to what others call him: The Devil's Doctor. He also might be centuries old. The deceit makes them bitter enemies." 'Shang-Chi' was even at one time a member of the 'Avengers'.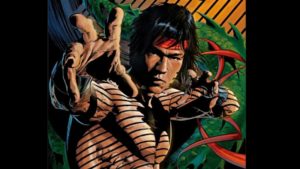 Who would you cast as the "Master Of Kung Fu"? Comment below!

SOURCE: Deadline