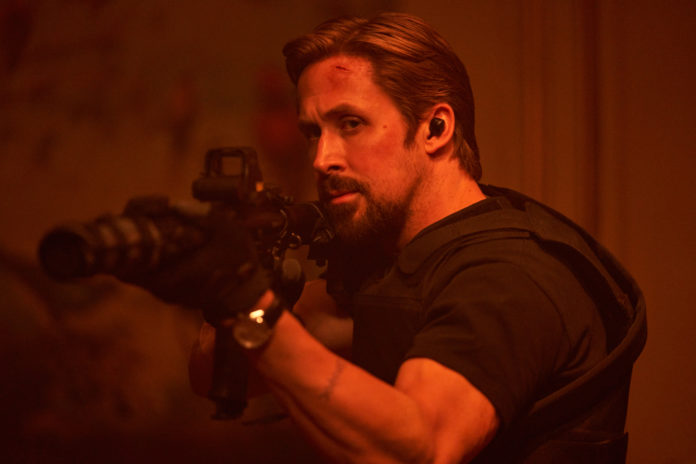 UPDATE: Check out the latest images from The Gray Man featuring Chris Evans, Ryan Gosling, Ana De Armas and Regé-Jean Page.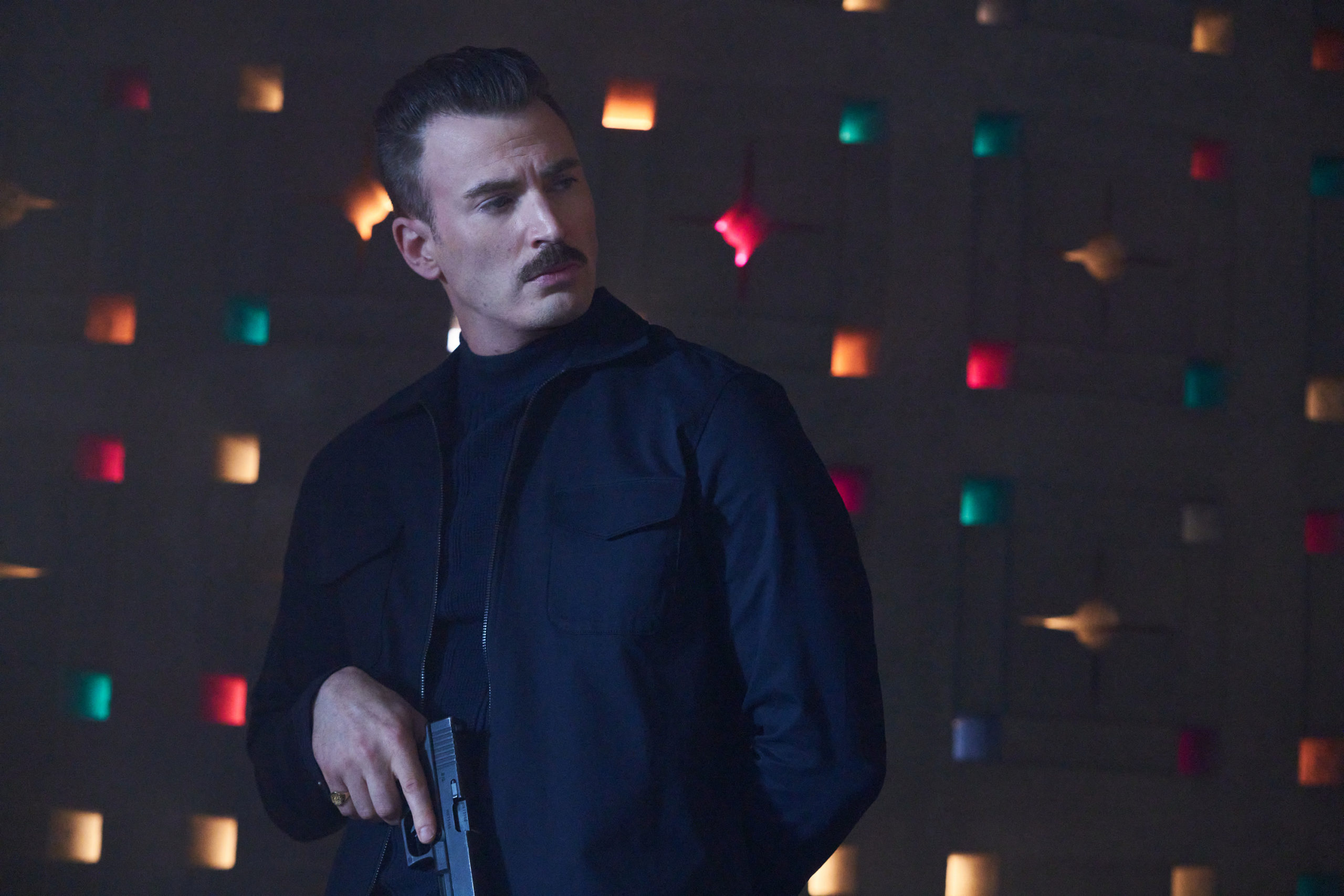 The Gray Man hits theaters on July 15th and on Netflix July 22nd.
SOURCE: Netflix
UPDATE: Netflix just released a 2022 Movie Preview Trailer giving us our first glimpse of The Gray Man.
Synopsis: The Gray Man is CIA operative Court Gentry (Ryan Gosling), aka, Sierra Six. Plucked from a federal penitentiary and recruited by his handler, Donald Fitzroy (Billy Bob Thornton), Gentry was once a highly-skilled, Agency-sanctioned merchant of death. But now the tables have turned and Six is the target, hunted across the globe by Lloyd Hansen (Chris Evans), a former cohort at the CIA, who will stop at nothing to take him out. Agent Dani Miranda (Ana de Armas) has his back. He'll need it.
UPDATE: The Gray Man is shaping up to have quite an ensemble cast. Jessica Henwick (Netflix's Iron Fist, The Matrix 4), Wagner Moura (Sergio), Julia Butters (Once Upon a Time In Hollywood) and Dhanush (Maari 2) are all set to join the previously announced Chris Evans, Ryan Gosling and Ana De Armas in the Russo Brothers' upcoming action thriller.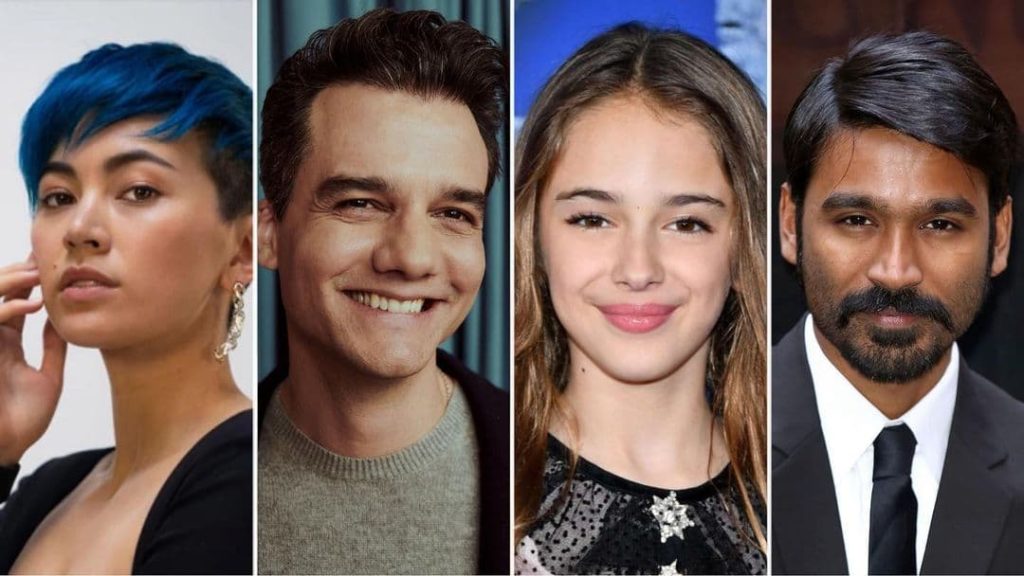 SOURCE: Deadline
UPDATE: Ana De Armas (No Time To Die) will be reuniting with her Knives Out and Blade Runner 2049 co-stars Chris Evans and Ryan Gosling in The Gray Man. Production is set to start rolling in January 2021.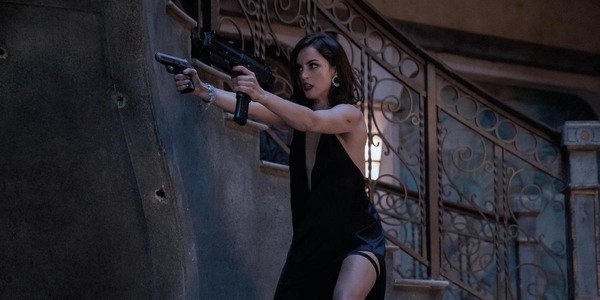 SOURCE: Deadline
Chris Evans (Avengers: Endgame) and Ryan Gosling (Blade Runner 2049) are set to star in the action thriller The Gray Man, the first project Joe and Anthony Russo will direct following Marvel Studios' Avengers: Endgame.
Produced by AGBO's Russo Brothers and Mike Larocca, along with Joe Roth and Jeff Kirschenbaum for Roth Kirschenbaum, the project will reportedly be Netflix's biggest film to date with a budget upwards of $200 million.
With a script written by Joe Russo, the film is based on the 2009 Mark Greaney novel that introduced The Gray Man, a freelance assassin and former CIA operative named Court Gentry. Gentry (Gosling) is hunted across the globe by Lloyd Hansen (Evans), a former cohort of Gentry's at the CIA.
Anthony Russo told Deadline: "The movie is a real mano a mano between those two great actors who represent two different versions of the CIA, in what it can be, and what it can do. For those who were fans of Captain America: Winter Soldier, this is us moving into that territory in more of a real-world setting. That's what this movie really means for us."
"The intention is for it to be competitive with any theatrical, and the ability to do with with Gosling and Evans is a dream for us. The idea is to create a franchise and build out a whole universe, with Ryan at the center of it. We have all committed to the first movie, and that's got to be great to get us to the second movie. These are master assassins, and Gosling's characters gets burned by the CIA and Evans' character has to hunt him down. We have a great working relationship with Netflix, and we go back almost 20 years with Scott Stuber. We formed AGBO to be an agnostic storytelling company, where we figure out the best platform. We think Netflix is the perfect place for this film," added Joe Russo.
Production is set to begin in January in Los Angeles along with other international locations.
Stay tuned.
SOURCE: Deadline