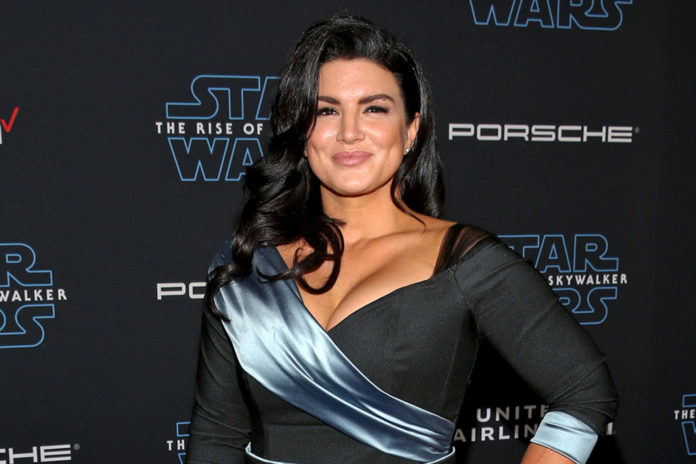 After being dropped by Disney from all future Star Wars and The Mandalorian projects due to her recent controversial and anti-Semitic posts on her social media, Gina Carano hits back by announcing a new film in the works.
Carano is set to develop, produce and star in the new project with The Daily Wire, a conservative news and opinion website founded by conservative political commentator Ben Shapiro.
The film will release exclusively to members of The Daily Wire as the company looks to strengthen its entertainment division.
"We could not be more excited to be working with Gina Carano, an incredible talent dumped by Disney and Lucasfilm for offending the authoritarian Hollywood Left. This is what Daily Wire exists to do: provide an alternative not just for consumers, but for creators who refuse to bow to the mob. We're eager to bring Gina's talent to Americans who love her, and we're just as eager to show Hollywood that if they want to keep cancelling those who think differently, they'll just be helping us build the Xwing to take down their Death Star," said Daily Wire co-founder Shapiro.
Stay tuned.
SOURCE: Deadline