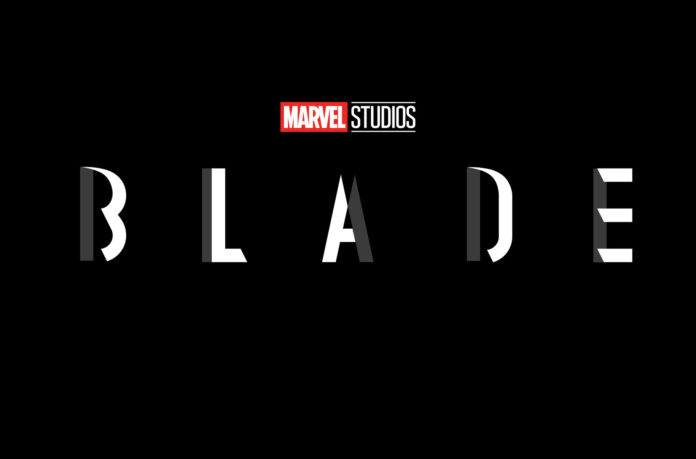 UPDATE: According to Deadline, Marvel Studios may have found a director for Blade. Best known for directing Mogul Mowgli, Bassam Tariq is in final talks to helm the new adaptation of the Daywalker set to be played by Mahershala Ali.
UPDATE: Originally slated to start production this September, Blade is now targeted to start rolling in July 2022. A search for a director is underway while the delay gives the studio some extra time working on the Stacy Osei-Kuffour-penned script.
SOURCE: THR
UPDATE: Marvel Studios' Blade has found a writer in Stacy Osei-Kuffour. Osei-Kuffour is best known as the story editor and writer on HBO's award winning limited series Watchmen.
SOURCE: THR
UPDATE: John Wick co-director David Leitch (Deadpool 2, Hobbs & Shaw) expressed his interest in helming the new Blade while speaking to ScreenRant:
"I love Blade. And it's actually one of the first stunt jobs that I was in, the original #WesleySnipes one. I was a stunt performer in that move. I was in the blood club. You remember that scene? Yes, dancing around in the recycled special effects blood. It was great. Mahershala (Ali) is such a great actor, and I've been fortunate to work with some great actors, and I never go wrong that way. Having him play that role is a big deal and would be really exciting. So, yeah, I would love to have that conversation."
With his action-packed resume, do you think Leitch is the perfect fit to direct Marvel Studios' new take on the Daywalker? Comment below.
UPDATE: Marvel Studios head honcho Kevin Feige just announced at San Diego Comic Con that Oscar winner Mahershala Ali (Green Book) has been cast as Blade! Watch the reveal below!
UPDATE: WESLEY SNIPES recently revealed that not only one, but two new BLADE projects is on the horizon:
"There are a lot of conversations going around right now, and we're very blessed to have the enthusiasm and interest in something coming from that world again. We've created two projects that fit perfectly into this world, and when people see them, I think they're only going to have a problem with deciding which one they love the most. All the main execs [at Marvel] and my team, we've been discussing for the past two years. Everyone's enthusiastic about it, everybody gets it. But they got a business to run and they gotta square the things that they gotta figure out before they can get to it, I guess. In the meantime, we got a business to run and our own slate of things to do so…But the next time you see something in [the Blade universe], mark my words: what we did before is child's play compared to what we can do now."
SOURCE: Joblo
UPDATE: The original 'Daywalker' himself, WESLEY SNIPES recently spoke to THR and expressed his desire to return for BLADE 4 stating:
"I am very much open to all of the possibilities. If Blade 4 comes along, that is a conversation we can have. And there are other characters in the Marvel universe that, if they want to invite me to play around with, I am with that too. I think the fans have a hunger for me to revision the Blade character, so that could limit where they could place me as another character in that universe."
UPDATE: 'Underworld' star KATE BECKINSALE recently revealed at the NYCC that they tried to contact MARVEL about a potential crossover with 'Blade' but was turned down due to Marvel having "other plans" for the 'Daywalker'.
To clarify this and the future of 'Blade', Marvel head honcho KEVIN FEIGE stated:

"They did ask a long time ago, and I think our answer was, 'No, we'll do something with Blade at some point.' That's still the answer. We think he's a great character, a really fun character. You know, this movie [Doctor Strange] going into a different side of the universe has fun potential for him to pop up, and between the movies, the Netflix shows, the ABC shows, there's so many opportunities for the characters to show up — as you're all seeing now with Ghost Rider on Agents of S.H.I.E.L.D. — that rather than team-up with other studios with that character, we'll do something cool on our own. What that is and what that will be? We'll see. There is nothing imminent to my knowledge… of course, he shows up in the next episode (laughs)."
It looks like nothing is certain at this point of when 'Blade' will make his return or if original star WESLEY SNIPES will even be involved despite his desire to do so.
We will have to just wait and see.
SOURCE: Cinemablend
UPDATE: Snipes gives an update on possibly returning as BLADE: "There's always a possibility, you know. It's in Marvel's hands. They're controlling the pace and the flow with that. Conversations have been good. They see the value in it. We see the value in it. I'm still in shape enough and fit enough to handle the role. We'll see how it goes. I don't really know what's going to happen to it yet."
He also joked a bit about 'Blade' interacting with the 'Avengers': "That would be interesting. I mean, I know it's in the comic book. It would be interesting to see where they would place him and where he really would fit in. He's got to bite somebody. I don't know who he's going to bite."
Let's cross our fingers that everything pans out with MARVEL!
SOURCE: Comicbook.com
UPDATE: A new female hunter is being introduced in the 'Blade' comic book series and it looks like the cinematic universe MAY be following the same path. Rumors are circulating that the next 'Blade' film may be featuring the Daywalker's daughter, FALLON GREY!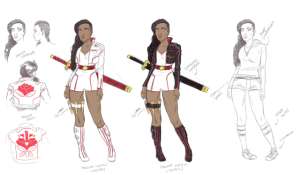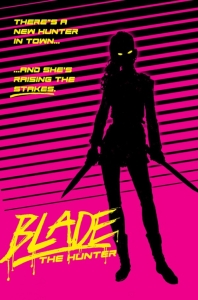 The character is described as "a sixteen year old girl from rural Oregon. Nominated for Prom Queen, Captain of the debate team, most popular girl in her class. But there is another side to Fallon. A feeling like there's something more inside of her. When terror strikes her small town, she'll find out just how right she was. As fearsome supernatural forces hunt Fallon, she'll come face to face with something even more shocking than the monsters on her tail. Eric Brooks…Blade…her father?! And in each other, they'll discover the purpose they've each been struggling to find."
If the rumors are to be believed, Snipes return could be more of a mentor/fatherly role.
Who would you cast as 'Fallon Grey'? Comment below!
SOURCE: Comingsoon.net
UPDATE: WESLEY SNIPES recently set down with DEADLINE at the San Diego Comic Con and confirmed that he had a meeting with MARVEL regarding his potential return as the 'Daywalker'.
SNIPES: The project (Blade 4) is controlled by Marvel and we did have a really productive and a wonderful meeting and we discussed a number of things. I don't know where it's on their schedule at this point, that hasn't been decided. I guess it's still up in the air.
DEADLINE: Could we see you going the ever expanding Marvel Universe in another way?
SNIPES: That's a possibility too. I've always been a fan of these pieces and adaptations and I'd be nice to be a part of the family again. But if we don't to a Blade 4 or something else with Marvel, we'll do something else. We have some other characters and some other concepts that are going to be just as exciting and hopefully just as successful.
There you have it! It looks like Marvel is definitely interested in 'Blade 4', but it is currently not on top of their list at the moment to move forward with. We will just have to wait and see. Stay tuned!
Looks like action star WESLEY SNIPES (The Expendables 3) may be slipping back into Vampire hunting mode for BLADE 4!
The NY DAILY NEWS reported the following:
"Confidenti@l has learned Wesley Snipes is set to reprise his lead role in "Blade," the 1998 vampire thriller that made more than $130 million and generated two sequels. Sources close to Snipes tells us the 52-year-old actor's comeback after being released from prison in April 2013 (after serving two and a half years for tax evasion) is "looking good" and that he'll make $3 million from this film, plus a cut of the profits."
Please take this with a grain of salt since none of it have been officially confirmed by MARVEL. The first three films in the 'Blade' franchise was release by New Line, but the rights to the series have been reverted to Marvel. Since Marvel have been releasing highly successful PG-13, family-friendly blockbusters, its just hard to imagine they will take a risk on a HARD R-rated franchise like 'Blade'.
The original 'Blade' and the highly entertaining sequel 'Blade 2', till this day is still ranked pretty highly on my all time favorite comic book flicks. So I definitely have my fingers crossed for this to be true. Bring back director GUILLERMO DEL TORO (Pacific Rim, Hell Boy) and action choreographer DONNIE YEN (Flashpoint) to reignite the awesomeness of 'Blade 2' and I am all for it!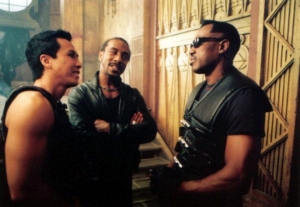 Heck…bring back Donnie's character 'Snowman'! I know I know, he was supposedly killed off, but nobody saw his body. Since he was bitten by a 'Reaper', 'Snowman' can come back as the main villain! Donnie vs Snipes. I'll pay for that! What do you guys think?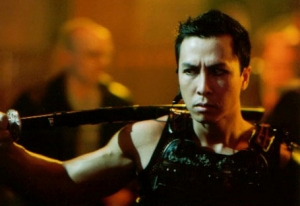 SOURCE: NY DAILY NEWS