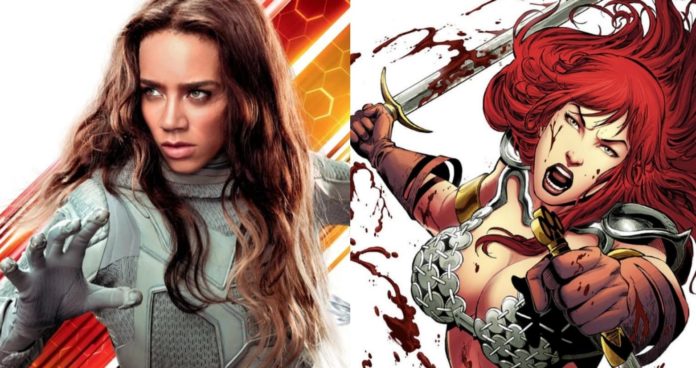 Best known for her role in Marvel Studios' Ant-Man and the Wasp (2018), actress Hannah John-Kamen has been cast in the upcoming Red Sonja reboot.
The film will directed by Joel Soloway (Transparent), who will also co-write the script alongside Tasha Huo (Netflix's Tomb Raider animated series).
"Hannah is a very talented actress who we've been following for years and she IS Red Sonja. Her range, sensibilities and strength are all qualities we have been looking for and we couldn't be more excited to embark on this journey together," Soloway told The Hollywood Reporter.
The character of Red Sonja was last portrayed by Brigitte Nielsen four decades ago.
Before she starts wielding a sword as Red Sonja, John-Kamen will next be seen in another franchise reboot Resident Evil: Welcome to Racoon City this September.
SOURCE: THR