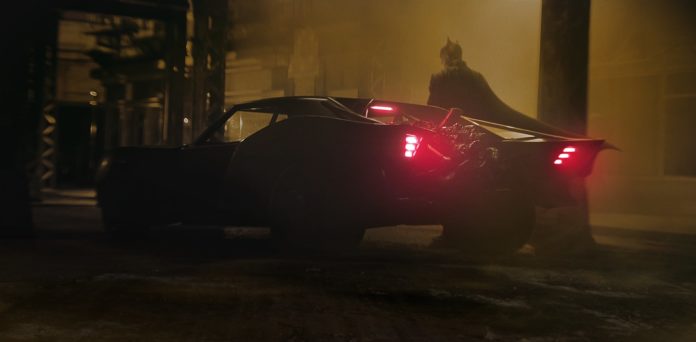 UPDATE: Director Matt Reeves just revealed the first look at the Batmobile!
🦇🏎 #TheBatman pic.twitter.com/qJFNprk1ut

— Matt Reeves (@mattreevesLA) March 4, 2020
UPDATE: Check out your first look at Robert Pattinson as Batman!
UPDATE: Star Robert Pattinson is getting into Batman shape by training with Brazilian Jiu-Jitsu black belt Rigan Machado.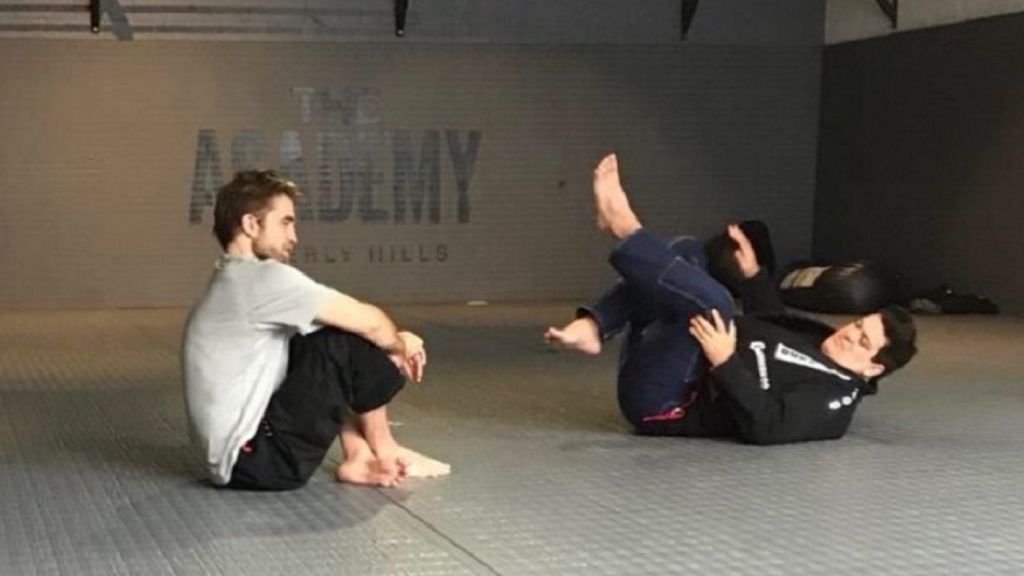 Machado is known for training such Hollywood superstars as Halle Berry and Keanu Reeves for the John Wick franchise.
UPDATE: Director Matt Reeves has found his 'Catwoman' in Zoe Kravitz (Mad Max: Fury Road)! No stranger to playing Selina Kyle, Kravitz actually voiced the character in 2017's The Lego Batman Movie.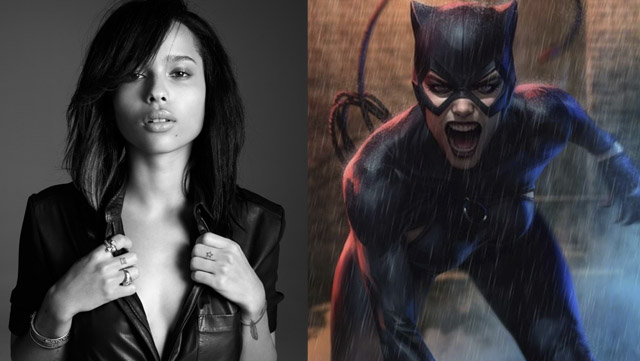 The film also stars Colin Farrell as 'The Penguin', Paul Dano as 'The Riddler', Jeffrey Wright as 'Commissioner Gordon', and Andy Serkis as 'Alfred.'
The Batman will begin shooting next January in the U.K. and is expected to hit theaters June 25, 2021.
SOURCE: EW
UPDATE: According to Variety Twilight franchise star Robert Pattinson has been cast as the younger dark knight in The Batman!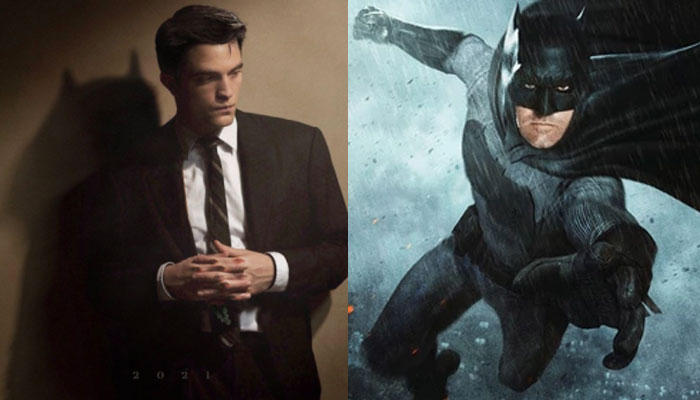 How do feel about Pattinson taking over the role as the new Batman? Comment below!
UPDATE: Armie Hammer just put a stop to all the Batman rumors stating:
"No one who can actually give me the job has asked me if I'm interested. I don't even know if they're done – I think they're still working on a script. I don't think that they're close to production but I can conclusively tell you that no one has checked my availability, which is a bummer."
SOURCE: Collider
UPDATE: Rumors are swirling that Armie Hammer (The Man From U.N.C.L.E.) is in final talks to replace Ben Affleck as The Batman.
Hammer was previously cast as the cape crusader back in 2007 when director George Miller was putting together his version of the Justice League. The project eventually fell apart at the time due to the 07-08 Writers Guild of America strike. Now Hammer may finally get his chance to put on the cowl. Stay tuned.
SOURCE: Revenge Of The Fans
UPDATE: Ben Affleck is officially stepping down from playing the caped crusader. A younger Bruce Wayne will be cast for Matt Reeves upcoming film.
Excited for #TheBatman in Summer 2021 and to see @MattReevesLA vision come to life. https://t.co/GNgyJroMIO

— Ben Affleck (@BenAffleck) January 31, 2019
The Batman is set for release in theaters on June 25, 2021. Stay tuned.
SOURCE: Deadline
UPDATE: 'The Batman' has found a helmer in MATT REEVES. Best known for directing 'Cloverfield' and the upcoming 'War Of The Planet Of The Apes', Reeves replaced Affleck after the latter dropped out to concentrate solely on writing and starring in the film.
Production will most likely start later this year.
SOURCE: Variety
UPDATE: Looks like BEN AFFLECK is feeling the pressure and wants to put all his energy into playing 'Batman' and not directing it. He released a statement via VARIETY stating:
"There are certain characters who hold a special place in the hearts of millions. Performing this role demands focus, passion and the very best performance I can give. It has become clear that I cannot do both jobs to the level they require. Together with the studio, I have decided to find a partner in a director who will collaborate with me on this massive film. I am still in this, and we are making it, but we are currently looking for a director. I remain extremely committed to this project, and look forward to bringing this to life for fans around the world."
One of the names currently on the short list to take over directing duties is MATT REEVES (War for the Planet of the Apes).
UPDATE: BEN AFFLECK have confirmed to VARIETY that THE BATMAN is on track to start production in Spring 2017!
Affleck stated: "We're on the right track with that and everything is coming together. We're still finishing up a script. I'm very excited."
"I respect all of those [Batman] movies. Christopher Nolan did an incredible job, Christian Bale did an incredible job, Tim Burton did an incredible job. At a certain point you have to look forward and try to believe in your own vision for it and not be looking over your shoulder the whole time. I go into that movie with a tremendous amount of respect for the people who came before me."
UPDATE: 'Deathstroke' himself, JOE MANGANIELLO, revealed to Entertainment Tonight that production for THE BATMAN is set to start in Spring 2017!
UPDATE: BEN AFFLECK have revealed the title to the upcoming solo 'Batman' flick as THE BATMAN.
Affleck stated: "The movie I think is gonna be called 'The Batman'. At least that's what we're going with now. I might change it. I think that's about it, that's all I got. We're working on the script, the script is going well, I'm really excited about it. I assure you when anything develops you'll hear about it."
SOURCE: Comingsoon.net
UPDATE: It have been officially confirmed by DC Entertainment president and chief creative officer GEOFF JOHNS that JOE MANGANIELLO (Sabotage, Magic Mike) will be playing 'Slade Wilson' aka 'Deathstroke'!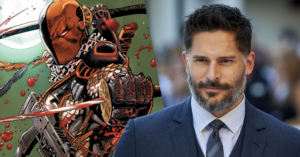 Take a look at what Joe may look like as 'Deathstroke' in graphic artist Bosslogic's artwork below.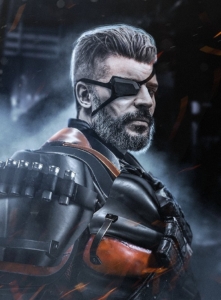 SOURCE: Variety
UPDATE: Created by Marv Wolfman and George Perez, he is a mercenary and assassin who first appeared in "The New Teen Titans" #2 back in 1980. Fan-favorite DEATHSTROKE have been confirmed to be the MAIN villain of the upcoming solo 'Batman' film!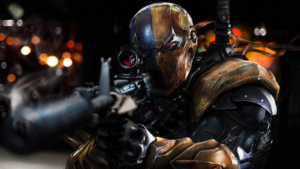 BEN AFFLECK himself shared some test footage of 'Deathstroke' via his Twitter. Check it out below!
— Ben Affleck (@BenAffleck) August 29, 2016
Now this is reason to be super excited. Have a look at what a potential fight between 'Batman' and 'Deathstroke' could look like on the big-screen in the 'Arkham Origins' video game trailer from 2013 below.
Who do you think should be cast as 'Slade Wilson' aka ' Deathstroke'? Comment below!
Stay tuned for more details.
SOURCE: The Wrap
Its been rumored for awhile but official words have come out via DEADLINE that BEN AFFLECK will not only star but will also write and direct the next solo BATMAN film!
He will be teaming up with DC's own GEOFF JOHNS (TV's Arrow & The Flash) to co-write the script.
Affleck is no slouch when it comes to being in the director's chair as he was the man behind the Oscar winning film 'Argo' and the highly underrated 'The Town', both of which he also starred in. So he is definitely qualify to pull double duties on the next 'Batman' film, which is rumored to be titled simply THE BATMAN.
But before 'Batman' gets his own solo outing, audiences will get to see Affleck don the cowl for the very first time in 'Batman V Superman: Dawn Of Justice' on March 26, 2016 then in 'Justice League' on November 17, 2017.