UPDATE: Constantin Film has announced the cast of Resident Evil which includes Kaya Scodelario (Maze Runner) as Claire Redfield, Hannah John-Kamen (Ant-Man and the Wasp) as Jill Valentine, Robbie Amell (Code 8) as Chris Redfield, Tom Hopper (The Umbrella Academy) as Albert Wesker, Avan Jogia (Zombieland: Double Tap) as Leon S. Kennedy, and Neal McDonough (Yellowstone) as William Birkin.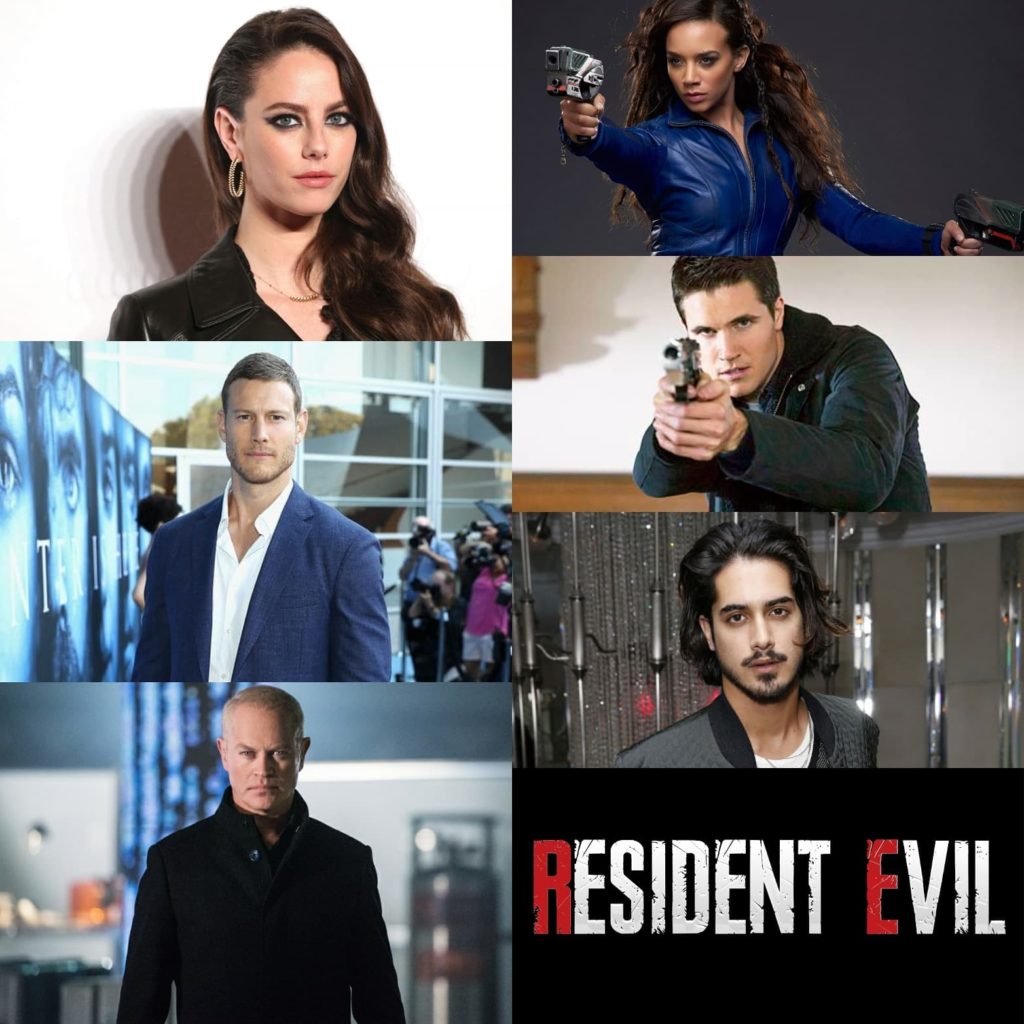 The reboot will be a origin story set in 1998 in Raccoon City.
"After a dozen games, six live-action movies and hundreds of pages of fan fiction, we felt compelled to return to the year 1998, to explore the secrets hidden in the walls of the Spenser Mansion and Raccoon City," said producer Robert Kulzer.
Director Johannes Roberts added, "With this movie, I really wanted to go back to the original first two games and re-create the terrifying visceral experience I had when I first played them whilst at the same time telling a grounded human story about a small dying American town that feels both relatable and relevant to today's audiences."
SOURCE: Deadline
UPDATE: Looks like James Wan (Aquaman) is no longer involved with the upcoming Resident Evil reboot. Wan spoke to Joblo.com regarding the project stating:
"I'm not doing that anymore. That has been dropped. They announce that I'm attached to a lot of stuff and a lot of them are not necessarily real. It's kind of annoying when things come and go, or things never came in the first place. I hate it when my projects get announced. It makes it seem like I'm attached to a lot of things when in fact I'm not necessarily doing so many things. A lot of my stuff just get announced and I don't want them to be announced but people love to announce them."
However, the reboot is still moving forward as Johannes Roberts (47 Meters Down) has been announced as director. Stay tuned for casting.
SOURCE: Joblo
After Resident Evil: The Final Chapter grossed over $300 million worldwide back in January 2016, there was a good feeling that it would not really be the FINAL chapter.
Constantin Films and Screen Gems plans to reboot the franchise that will span six more films with a completely new cast. James Wan has signed on to produce with a script written by Greg Russo.
As a master of horror (Saw, The Conjuring, Annabelle) along with his experience with action (Aquaman, Fast & Furious 7), Wan seems like the perfect man for the job. He is also no stranger to the video game genre as he recently collaborated with Russo on another reboot, Mortal Kombat for New Line, which just completed production.
Lets hope this reboot can replicate some of the action displayed in the current CGI film Resident Evil: Vendetta. As you can see in the clip below, combining the 'John Wick'-esque style of action with zombies seems like a match made in heaven.
SOURCE: Deadline