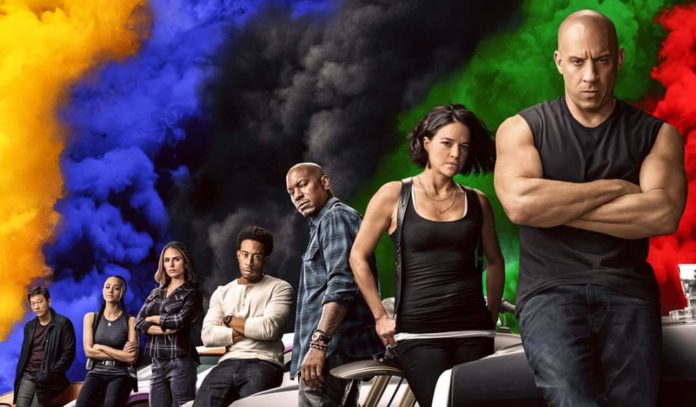 UPDATE: Variety has reported that director Justin Lin is set to return to helm two more Fast & Furious films. The 10th and 11th installments will mark the end of the Fast franchise. But of course this does not necessarily mean its the end of the Fast universe. A sequel to Hobbs & Shaw along with other spin-offs featuring characters from the Fast films is still in the works.
UPDATE: F9: The Fast Saga has been pushed back again from April 2, 2021 to May 28, 2021.
UPDATE: The release date for F9: The Fast Saga has been delayed to April 2, 2021 due to the global coronavirus concerns.
UPDATE: Sung Kang is back as Han in the first Trailer for F9: The Fast Saga!
UPDATE: Check out the first Poster (above) and stay tuned for the first Trailer dropping this Friday!
UPDATE: Production has officially wrapped on the 9th installment of Fast & Furious.
UPDATE: Veteran actor Michael Rooker (Marvel's Guardians Of The Galaxy) has joined the cast of Fast & Furious 9.
He will be joining the previously announced John Cena as part of the new members of the Fast family. Charlize Theron and Helen Mirren will also be returning to the franchise alongside original members Vin Diesel, Michelle Rodriguez, Tyrese Gibson, Ludacris, Jordana Brewster, and Nathalie Emmanuel.
The film is two months into production with a release date targeted for May 22, 2020.
SOURCE: Deadline
UPDATE: Production has officially started on Fast & Furious 9 as franchise stars Vin Diesel and Michelle Rodriguez shared a clip on Instagram confirming the first day of filming.
UPDATE: With Dwayne Johnson leaving the 'Fast' films for his own spin-off (this summer's Hobbs & Shaw), franchise star Vin Diesel has apparently found his replacement in fellow WWE superstar John Cena (Bumblebee). Diesel hinted the addition of Cena for Fast & Furious 9 in an Instagram post:
Stay tuned for more!
SOURCE: Instagram
Producer and star VIN DIESEL is planning to cap off the 'Fast' franchise with a bang by bringing back JUSTIN LIN to not only direct FAST & FURIOUS 9 but also the final 10th installment!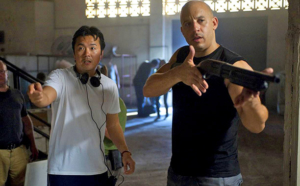 Lin previously directed the third (Tokyo Drift), fourth, fifth, and sixth installments which literally recharged the franchise into what it is today: a blockbuster ensemble 'Expendables'-esque series combining fast cars with globe trotting mind-blowing action.
Diesel made the announcement via Facebook:
As you can see in the video, original cast member JORDANA BREWSTER is also set to return after being absent in 'The Fate Of The Furious'.
'Fast & Furious 9' races into theaters on April 10, 2020.