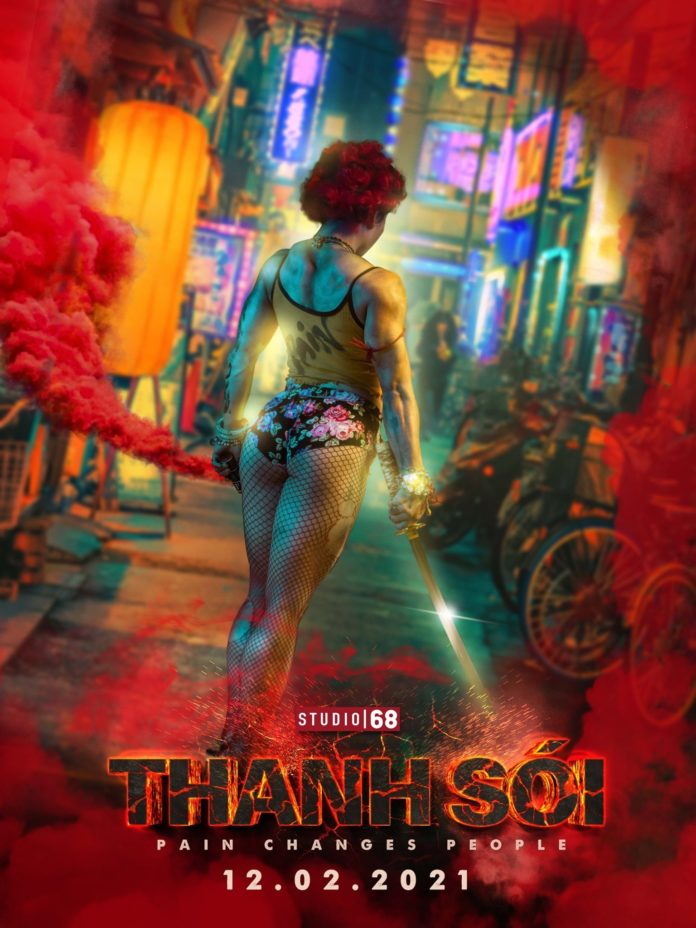 A spin-off prequel to Vietnam's highest grossing film ever, Furie aka Hai Phuong, is coming in the form of Thanh Soi: Pain Changes People.
The film will focus on the backstory of Thanh Soi (originally played by Tran Thanh Hoa) and her rise to becoming the notorious crime boss villain seen in Furie. Thanh Hoa is not expected to return as Thanh Soi. As you can see from the teaser Poster above, the character is only featured from her back with a stand-in.
Furie's leading lady Veronica Ngo (aka Ngo Thanh Van) will serve as producer via her very own Studio68 production company. A director has not been announced and a search is underway for a fresh face to take the lead.
For those unfamiliar with the character, here is a refresher. Check out the fight clip from Furie below featuring Ngo versus Thanh Hoa as Thanh Soi.
Thanh Soi: Pain Changes People is set for release next Lunar New Year on February 12, 2021.
SOURCE: VNExpress.net