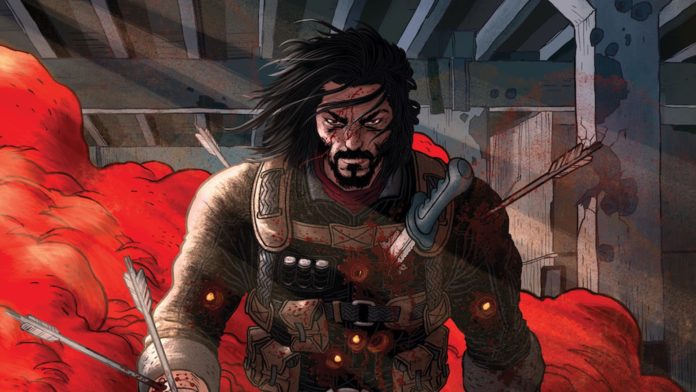 Keanu Reeves (John Wick franchise) is set to star in the live-action adaptation and voice an anime series of his very own comic book BRZRKR from Boom! Studios.
Reeves will also produce both projects alongside Ross Richie and Stephen Christy of BOOM! Studios with Stephen Hamel of Company Films.
Streaming giant Netflix has picked up the rights to both projects, which is described as a "brutally epic saga about an immortal warrior's 80,000 year fight through the ages. The man known only as "B" is half-mortal and half-god, cursed and compelled to violence… even at the sacrifice of his sanity. But after wandering the earth for centuries, B may have finally found a refuge – working for the U.S. government to fight the battles too violent and too dangerous for anyone else. In exchange, B will be granted the one thing he desires – the truth about his endless blood-soaked existence…and how to end it."
Stay tuned.
SOURCE: Netflix